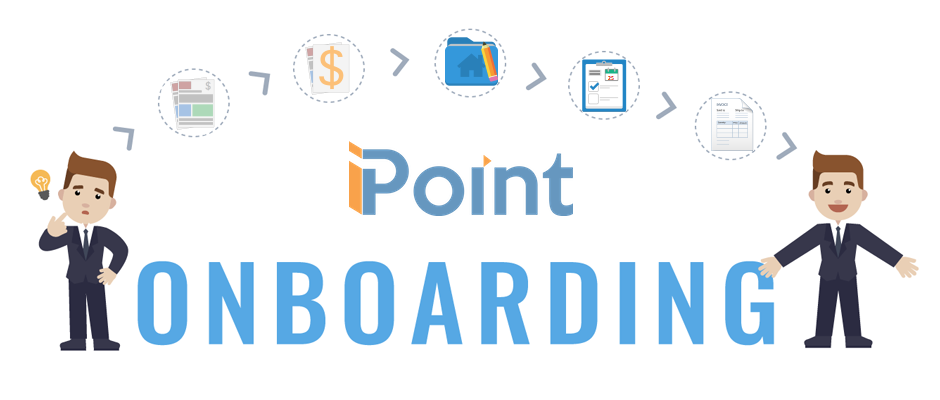 Welcome to the Community!
Our staff truly looks forward to helping you transform your company! As you probably know already, iPoint values the importance of following a process and sticking with a system to optimize workflow. This guide is designed to help you through the Onboarding process with those principles in mind.
For non-video watchers, here is a summary of how the onboarding process works.
You will be assigned an iPoint Onboarding Specialist who is available to help answer questions as you get started. In fact, you may have already received your first call! Any time you have a question or need additional assistance, you can schedule a session with your specialist by clicking here.
The video classes are:

Installation – 5 videos describing how to install iPoint on users computers and set up basic user settings
Settings – 5 videos showing how to customize iPoint to fit the way you do business
Data – 6 videos teaching how to make sure the data in iPoint is optimized
Advanced – 4 videos providing additional tips on how to make sure iPoint is running smoothly
Ready To Go – time to train your team to start using iPoint!


Last modified:
2019/10/29
Thanks for your feedback.